Over the course of working with various people across industries, we managed to help different clients get the results they want. We take pride in providing personal SEO consultation, great service and results that exceed expectations. Here are some kind things clients have said about us.
---
---
Dear Marcus,

I would also like to thank you for helping us. I could tell from the results that you have put in a substantial amount of effort. Obviously, I am pretty satisfied with your services, otherwise I would not mention the above.  Your expertise and initiatives have certainly helped bring Zylone back to where it was.
I would like to thank you again for your services!
Wei Hsien
 Project Manager, www.zylone.com
---
---
Marcus could understand our needs very well. He assists us in building a sustainable SEO for our website using ethical methods. The patient and helpful nature of Marcus makes it pleasant for us to work with him. He is always there to assist in whatever ways we need help in. The service is more than what we expect! Young, driven and knowledgeable are the characteristics that I associate with SeoGoodGuys. An up and rising SEO provider in Singapore which you should definitely check it out!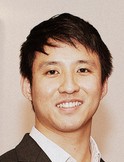 Foo Cheng Wen
Business Development Manager, Chère: Weddings & Parties
---
---
Marcus…has been very cooperative and knowledgeable. We didn't really know what support we exactly required at first, so Marcus has been accommodating our thoughts and needs in a pro-active and flexible way. He delivers what he promises and his customer focus is exemplary.
Rolf van der Pol
SME Solutions Group
---
---
I approached Marcus as he was recommended by my friend who is an Art Director being in the advertising industry for many years. Since the start of the site in mid 2014, Marcus has been helping with SEO services and also maintenance of the website. It was very easy to communicate and work with him and his responses are always fast and valid. Problems will never be brushed off. Any issue raised up will be addressed or as best solved. I will highly recommend him for his SEO services!
Celestine Lau
Founder of ClassicYoga