Last Updated August 2018
There are many tools out there that SEOs use. Not all of them are applicable for use in Singapore due to factors like lack of data or being incompatible with the Singapore market. Here are some tools I'm using that I found are applicable for use in Singapore. These are mainly best for small businesses or people just starting to get into SEO.
My Favourite SEO Tools
Free tools are great, but they can only do so much. There's always a limit to the functionality that free tools can provide, and for serious marketers, we need to pay for the utility of paid tools. The following tools are handpicked by me and are by far some of the best purchases I have made.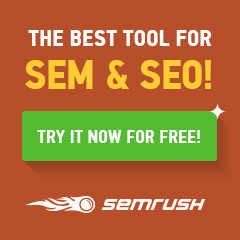 READ MY FULL REVIEW FIRST!. I literally use this tool every single day. Though it is most well known for being one of the best for competitive research, SEMRush has steadily started to add more features to become a VERY well-rounded SEO toolset with its roots in competitor research. I use it to spy on competitor's keywords – which is excellent for advanced keyword research. If you need something more advanced and robust than SE Ranking, SEMRush is what I will recommend. It is great for a business that does both SEO & SEM.
What I love about it is that it has has good keyword data for the Singapore market – something that many other tools tend to neglect. This might be one of the best third party tools with great Singapore keyword data.
---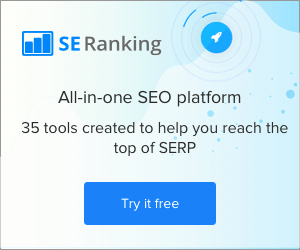 SE Ranking is something I bought from AppSumo a few months ago and now have come to use it daily. It is an all-in-one SEO platform that is PERFECT for solo or small team businesses. There is no need to invest in too many other tools if you have 1 that can do many things very well. I love it for its automated rank tracking, website audit, and backlink monitoring. If you face budget constraints, SE Ranking is definitely something I would recommend over SEO Powersuite.
---


Appsumo is a dream for budding digital entrepreneurs and solo marketers. Their biggest selling point is that they handpick awesome digital services and negotiate a lifetime deal for customers. Don't want to spend hundreds and thousands over time on a subscription service? Appsumo has deals that are around the 39-49USD range. INSANE value. I recently bought the Website Auditor (seen below) for $49 – which I have paid above a thousand over a span of 4 years.
---

Fiverr is not a tool, but a marketplace of freelancers willing to do an extremely wide variety of micro-tasks for as low as 5USD – which is where the name Fiverr comes from. I use Fiverr to accomplish manual and time consumsing tasks (known as gigs) to improve my own productivity. I've used Fiverr gigs for research, photoshop, solving WordPress problems,  copywriting, proofreading, and data scrapping. I buy Fiverr gigs daily because it just brings me so much value and frees up so much of my time on more important tasks.
---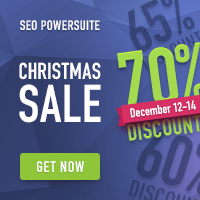 Hands down my favourite and most used toolset is SEO Powersuite. I use it daily, and the set of tools in this series help me tackle a myriad of tasks related to SEO. There are 4 tools in this suite. Rank Tracker, SEO Spyglass, Website Auditor, and Link Assistant.
I use Rank Tracker for tracking keyword rankings and the keyword research ability in this tool is extremely useful. This one tool probably helps me cut hours of manual work and keeps my keyword research in-depth and well documented.
I use Website Auditor to crawl websites and get highly detailed breakdowns of the technical SEO issues of a website. It gives me a great overview of on-site SEO problems of a website. Helps me analyze how a competitor optimizes their pages.
SEO Spyglass is a backlink checker. I like how it gives you detailed information about each link pointing to a site, and even has an in-built Google penalty risk checker. I use this in conjunction with other link checkers to keep a record of all backlinks.
Link Assistant is what I use to help me find link building opportunities. This is one of my best time saving tools, as any marketer doing outreach or manual link building research can attest, those activities are huge time-sinks. This tool helps me find outreach opportunities extremely efficiently, and helps me keep track of conversations too.
---

Not an SEO tool, but a Singapore Web Hosting company. I've decided to include this here because I've come to realize how important web hosting is to the SEO success of a site. If you want to rank well in Singapore, it is preferable that you host your website in Singapore, and on a server that is fast and reliable. I've used Vodien for more than 5 years now, and I absolutely fell in love with its awesome support and uptime.
---
(Disclosure: the links under paid tools are affiliate links, and I will make a tiny commission if you decide to purchase any of the tools after clicking on the link.)
Favourite Free SEO Tools
These are some of my favourite SEO tools on the market, and all of them are FREE! This list is great for people who want to do SEO themselves, but lack the budget to purchase expensive tools. Though these may be free, they are popular, and very useful nonetheless. I chose these for their ease of use, newbie-friendliness, and mostly does not require download or sign ups.
Google Tools
Google Search Console (Google account needed)
One of the best free tools for monitoring your website's health. It informs you of crawl errors, malware, and even penalties. It also gives you some keyword data and incoming backlink data. Must have.
---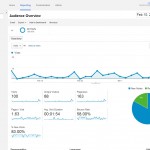 Google Analytics (Google account needed)
Probably the most widely used web analytics tool in the world, it is also extremely robust, and it continually improves. Most paid analytics tools don't even come close. There's a chance it lets Google spy on your site, but if you have nothing to hide, it's probably the best one out there.
On-Page Optimization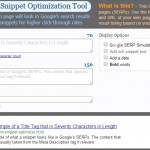 Snippet Optimization Tool
A simple and handy tool for making sure your snippet looks nice on the search engine results page. It helps you plan out the keyword usage, placement, and length of your page title and meta description.
---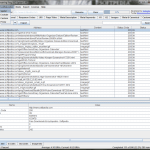 Screaming Frog SEO Spider Tool (download needed)
One of my favourite SEO tools to crawl a website and see the technical side of things. It's mostly not for beginners, and the free version limits the pages you can crawl. But  because it's so useful at breaking down the site into the HTML elements, I have to recommend.
---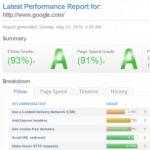 GTmetrix Website Speed and Performance Optimization
Since site speed is becoming a greater search ranking factor (especially for mobile), it pays to know how well your site does in terms of speed. This tool gives you good insight, and also gives you tips on how to speed up your site. Though it may be slightly complex for most people.
Keyword Research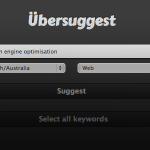 Ubersuggest
This tool uses the power of Google Suggest to generate tonnes of related keyword combinations for you to do keyword research. The best thing is, you are able to export all the keyword data for your own use!
---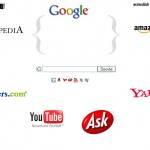 Soovle
Another way to generate keyword ideas. You plant a 'seed' keyword, and Soovle grabs search terms across major search engines and popular vertical search engines to find related terms.
---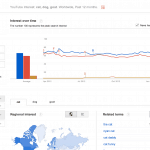 Google Trends
I use this to see what is trending on Google. It is also used to see how keyword trends change over time, so we can gauge whether a certain keyword is becoming more or less popular. Good for content marketers. However, one note for Singaporeans is that our data is significantly lesser than larger markets. Smaller market = less data.
---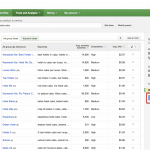 Google Keyword Planner (Google account needed)
This replaced the previous more popular Adwords Keyword Tool, but still, this keyword planner is great for estimating search volumes, and offers a good range of related keywords. Don't expect much long tail keywords though.
Backlink Research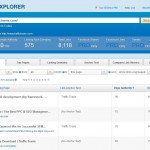 Open Site Explorer (need to register to export data)
One of my favourite link research tools, and one of the most popular on the internet. The benefits of this is that it allows the user to download quite a significant number of link data (as long as you are signed in).
---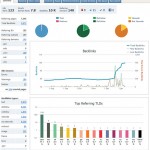 Majestic SEO and Ahrefs (limited functionality without paying)
Both Majestic SEO and Ahrefs are quite similar tools, though each have their own defining factors. Ahrefs boasts the largest and most frequently updated index,  while Majestic is the more affordable one. Data wise, they both beat OpenSiteExplorer, but you have to get the paid version in order to unlock their full potential.
Rank Checking Tools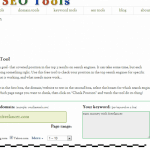 Small SEO Keyword Position Tool
One of the first free SEO tools I relied upon, I used this to check the rank placements for keywords. This tool is simple, but highly limited. I ended up buying an expensive software for rank checking, but this tool should be sufficient for beginners and small projects.
---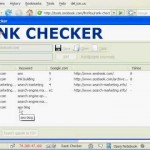 Rank Checker for Firefox (download needed, with Firefox browser)
Also another popular tool amongst Firefox users, this extension allows ranking checking capabilities. It's relatively quick and easy to use too! The only drawback(?) is that you would have to use Mozilla Firefox for this.
Competitive Research Tools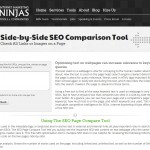 Internet Marketing Ninja SEO Comparison Tool
This tool allows you to compare your website side by side with up to 4 other competitors, quickly identifying the differences in keywords, meta elements, and other on-page factors. If you are wondering why some webpages are ranking higher than you for certain keywords, this tool just might make that difference.
Content Marketing Tools
HootSuite (registration needed)
More widely used to manage social media accounts, you can use this app to plan and schedule posts, and send out your content to your social media accounts. Also use this to monitor mentions and keywords, and you may find opportunities to market your content.
---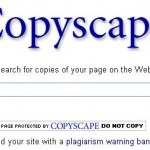 Copyscape
This is an online plagarism checker. You can use this in two ways. Either check if someone else is duplicating your content, or make sure your content is unique enough.