Last Updated October 2021
There are many tools out there that SEOs use. Not all of them are applicable for use in Singapore due to factors like lack of data or being incompatible with the Singapore market. Here are some tools I'm using that I found are applicable for use in Singapore. These are mainly best for small businesses or people just starting to get into SEO.
My Favourite SEO Tools
Free tools are great, but they can only do so much. There's always a limit to the functionality that free tools can provide, and for serious marketers, we need to pay for the utility of paid tools. The following tools are handpicked by me and are by far some of the best purchases I have made.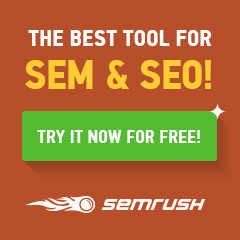 READ MY FULL REVIEW FIRST!. I literally use this tool every single day. Though it is most well known for being one of the best for competitive research, SEMRush has steadily started to add more features to become a VERY well-rounded SEO toolset with its roots in competitor research. I use it to spy on competitor's keywords – which is excellent for advanced keyword research. If you need something more advanced and robust than SE Ranking, SEMRush is what I will recommend. It is great for a business that does both SEO & SEM.
What I love about it is that it has has good keyword data for the Singapore market – something that many other tools tend to neglect. This might be one of the best third party tools with great Singapore keyword data.
---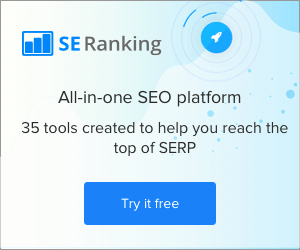 SE Ranking is something I bought from AppSumo a few years ago and now have come to use it daily. It is an all-in-one SEO platform that is PERFECT for solo or small team businesses. There is no need to invest in too many other tools if you have 1 that can do many things very well. I love it for its automated rank tracking, website audit, and backlink monitoring. If you face budget constraints, SE Ranking is definitely something I would recommend over SEO Powersuite.
---
Elementor: Design and build nice websites without coding
If you want to build a nice looking website or landing page for WordPress without coding experience, use Elementor. This is a plugin that I use for WordPress sites to help me design and build professional looking pages quickly and easily.
Start with the FREE Elementor plugin to get a feel of it first.
---
Jasper.ai (formerly Jarvis.ai): AI Writing Tool to help you write like an expert copywriter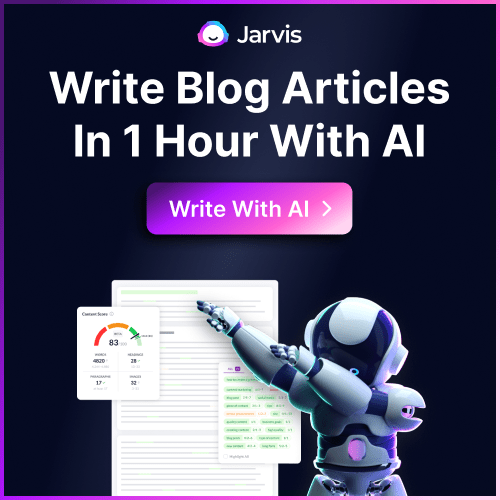 Jasper.ai (formerly known as Jarvis) a piece of software that uses artificial intelligence to generate marketing copy and blog posts with a little bit of guidance from you. If you have no time to write blog articles or write ups for your pages, or if you are not great at writing, Jasper.ai is a great help.
It can write blog posts, Facebook ads and posts, marketing emails, website copywriting, video scripts, tweets, and more.
All you have to do is tell it about your company or product, click "generate" and watch in amazement as it starts writing great copy on your screen.
Get 10,000 FREE Bonus credits when you sign up for a JASPER.ai trial using the link above.
---
Frase: Tool to research, write, and optimize high-quality SEO content in minutes
Frase is what I use to quickly create content briefs and outlines. It does all the research for me, and the outlines it generates helps me cut down on article writing time. It gives me the research and points I need to write SEO friendly articles that are well researched and rank well.
---
AppSUMO : Lifetime Deals to amazing tools


Appsumo is a dream for budding digital entrepreneurs and solo marketers. Their biggest selling point is that they handpick awesome digital services and negotiate a lifetime deal for customers. Don't want to spend hundreds and thousands over time on a subscription service? Appsumo has deals that are around the 39-49USD range. INSANE value. I recently bought the Website Auditor (seen below) for $49 – which I have paid above a thousand over a span of 4 years.
---
Fiverr : Hire freelancers starting from 5USD

Fiverr is not a tool, but a marketplace of freelancers willing to do an extremely wide variety of micro-tasks for as low as 5USD – which is where the name Fiverr comes from. I use Fiverr to accomplish manual and time consumsing tasks (known as gigs) to improve my own productivity. I've used Fiverr gigs for research, photoshop, solving WordPress problems, copywriting, proofreading, and data scrapping. I buy Fiverr gigs daily because it just brings me so much value and frees up so much of my time on more important tasks.
---
Vodien Web Hosting : Reliable webhosting that I've used for a decade

Not an SEO tool, but a Singapore Web Hosting company. I've decided to include this here because I've come to realize how important web hosting is to the SEO success of a site. If you want to rank well in Singapore, it is preferable that you host your website in Singapore, and on a server that is fast and reliable. I've used Vodien for more than 5 years now, and I absolutely fell in love with its awesome support and uptime.
---
(Disclosure: the links under paid tools are affiliate links, and I will make a tiny commission if you decide to purchase any of the tools after clicking on the link.)