Penguin 2.0 will be rolled out in the coming weeks.
Good news for us!
Say whaaat??
Yup, you heard me.
I had that sentiment after I watched the latest Google Webmaster Video titled "What should we expect in the next few months in terms of SEO from Google?" This is Matt Cutts, head of Google's Web Spam team.
http://youtu.be/xQmQeKU25zg&w=480
To provide you with some context and background, you need to first know more about Penguin.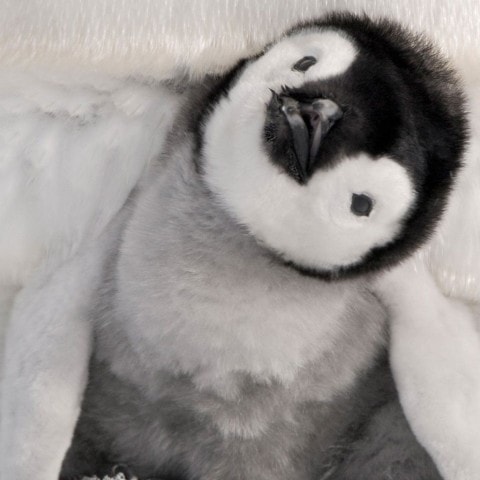 Penguin is a set of algorithmic updates by Google that happens occasionally throughout the year. These updates help Google the search engine weed out sites that have engaged black hat methods in order to game the search engines. A lot of these black hat techniques involve spamming, and so you can say Penguin is Google's attempt to address web spam. This brings me to the bad news.
Why Penguin might be bad news.
Normally, people wouldn't pay attention to such updates because nothing on the Google search engine shows this change – UNLESS you are a site owner who has been negatively hit. One day you are gloating over your first page results, the second, you find your site missing from the first 10 pages.
Once Penguin strikes, a small percentage (around 1%) of sites will be affected negatively. Sites that employ black hat methods of link building who are unfortunately found, will be slapped with a heavy ranking penalty. Business owners are the ones on the losing end when their site gets penalized because so many website owners hire external SEO companies to increase their ranking, and more often than not, cheap SEO companies use spam tactics.
That is why many SEO companies and business owners are fearful of Penguin updates. They are afraid that their site would be punished. So why do I think it is good news?
Why it is good news for the Good Guys.
"as long as you are working hard for users, we're working hard to try to show your high quality content to users as well"
That quote by Matt Cutts means a lot to us white hat SEO good guys. This is exactly what we have been trying to work on. As white hat practitioners, we implement SEO in a way that provides a quality experience for users. Black hat practitioners implement SEO to trick spiders. We often find sites ranking ahead of us that are clearly breaking Google's quality guidelines. The following points made by Matt show us why white hat is the way to go.
"be a little stronger on our enforcement of advertorials that violate our quality guidelines"
What it means – Paid links, sponsored reviews and paid advertorials should clearly labeled as being paid for, and these links should not pass link juice. Google does not want webmasters to pay others to link back to them, and users must know when a review is sponsored and not organic.
Why it's good news – Paid links are kind of like bribing someone else to place your links on their site. By penalizing sites that buy links, Google will make things a little more fair. Great products and great content get links organically, based on merit.
Uh Oh – If you have paid for links, STOP. If you have links on your site that others have paid you to place them there, make an honest disclosure. Label them as "Sponsored", and add a "rel=nofollow" tag to that link.
UPDATE. Actually, Matt Cutts just tweeted:
"deny the value of link spammers"
What it means – Links obtained by spamming will be devalued. The most common link spam are: blog comment spamming and site-wide footer links.
Why it's good news – Blog commenting is a legitimate way of building  relationships with influencers in your industry, but comment spamming has spoiled things. If your competitors heavily employ blog comment spamming to get backlinks, Google might catch them and devalue these links.
Uh Oh – If you have been link spamming, STOP. Start to build up good karma by getting quality links. High quality guest posting is one way to get highly relevant, quality links. You might want to do a link detox to clean up your bad links.
"…try to make those rank more highly if you are some sort of an authority…"
What it means – If Google's algorithm determines that your site is an authority at a certain subject, you will get a bonus boost in search engine rankings.
Why it's good news – If you have built up your authority online by writing lots of great articles related to your niche, and have gathered up a good number of followers on social networks (especially Google+), the next time you publish content under your name, Google will help bring up the visibility of that content.
Uh Oh – So you haven't been creating articles to let your customers know you are an expert in your area of expertise? Or, have you only been mass generating low quality articles that are only submitted to article directories? Time to buckle down, write some high quality, unique, and informative articles that your customers will love and share. Become THE subject matter expert in your niche.
What you should do now.
Matt also mentioned other improvements that Penguin 2.0 would bring. These include: better detection of hacked sites, better Google Webmaster help for people who have been manually penalized, and reduce clustering of results from the same domain. The reason I did not elaborate on these because they aren't exactly actionable by you to improve your site now.
What you can, and should do now is
Stop buying or paying for links.
Stop spamming links. Build good quality content that attract natural links.
Become the authority in your niche. Show off your knowledge that sets yourself apart from competitors.
His final words.
"I'm really excited about a lot of these changes because we do see really good improvements in terms of people who are link spamming or doing various black hat spam would be less likely to show up I think by the end of the summer. And at the same time we've got a lot of nice changes queued up that hopefully will help small/medium businesses and regular webmasters as well."
And that is just fine by us, Matt. At SeoGoodGuys, we try to uphold Google's quality guidelines, and we mostly help small businesses. Isn't it nice when Google is on our side too?
Penguin 2.0 – Good news or bad news? Share your thoughts below.