SEO gives you a fighting chance.
Picture this scenario:
1. You think of a great business idea while taking a dump in the toilet.
2. Excited, you think of all the possibilities of having the business online, the potential markets, the success, the fame, the money, the girls..
3. You do a quick search on Google, and realize some big name brand already dominates the market.
4. You give up your idea, pull up your pants and forget to clean up.
Okay so maybe that only happened to me… but you get the point!
Starting up a new business online is not as easy as it sounds. Even if you have the best idea, there are plenty of road blocks that would hamper your progress. Capital, logistics, experience, manpower, time… the list goes on.
Even if you manage to overcome those, finding success still eludes most startups. They are forever stuck in the internet limbo, doomed to never make it past 10 Likes or 10 Followers or 10 Customers.
This is where Search Engine Optimization can help. These are the Top 3 Reasons why  SEO is important for startups.

#1. Perfect for the budget conscious
Also known as the poor bastards. (I kid I kid..) I started this website having close to no money to do pretty much anything, and so I understand the pains that startups have when well, starting up. Having little capital and a tight budget means every cent counts. As a result, most small-medium-businesses have very little to spend on the "frivolous" activities, like Marketing.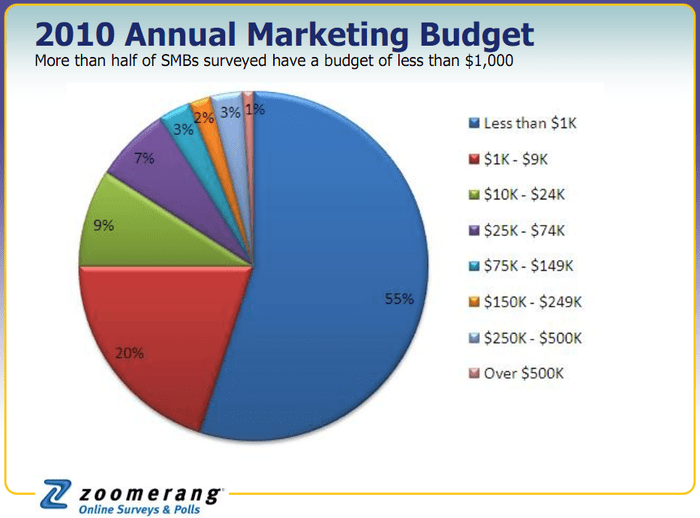 Of that marketing budget, you definitely want to make the biggest bang for your buck, and SEO is a great choice for that. With search engines accounting for much of the traffic to a website, ranking well for your important keywords would pull in good organic traffic. SEO can even be done without spending a single cent (provided you have the time, manpower, and know-how). Even hiring an external SEO service is usually better for your ROI. This is great news for you budding entrepreneurs!
#2. Dominate your niches for a start
Most of you know that choosing the right niche will help you attract your initial customer-base. Most startups choose to focus on a market that their bigger name counterparts have neglected, but does your niche really hold that much potential? Are you sure no one else is competing in that market?
With keyword research and properlytargeting the right keywords, you can corner the market with the best keywords that describe your business or website. You will not find overnight success, but having the right start will save you from countless pitfalls in the later stages of the business.
#3. Build brand recognition and online reputation.
As a startup, it is hard to have the same level of brand recognition as the older, more established brands. However, with the right SEO strategy, you can even rank higher on search engines and become more popular online than these brands.
Though higher rankings on search engines are by no means a reflection of the actual authority, success, and scale of a business, most people have come to accept that if you rank near the top for some search results, your website can be trusted. You can also gain brand recognition and become a subject matter expert through your content creation and with the help of our link earning process.
You may take years to beat your established rivals for overall market share, but you can easily become a cult favourite online. With SEO, you can target the right niche, work towards building a brand for the long term, and do it all with a modest budget.
Try this. Google "get credit card" on Google.com.sg. You will find that one of  the top results (if not first) is a small blog talking about money. There are some other blogs on the first page that are not easily recognisable brands. Wouldn't you expect the big banks to dominate a term like "get credit card" ?
That's the power of SEO. (and good content)
Some entrepreneurs when starting up, tend to neglect the importance of marketing. If your business has an online presence, all the more essential that you invest some time in SEO. It is becoming less of a good-to-have, and more of a must have.
Why else do you think startups should invest time in SEO? Share your thoughts in the comments below.